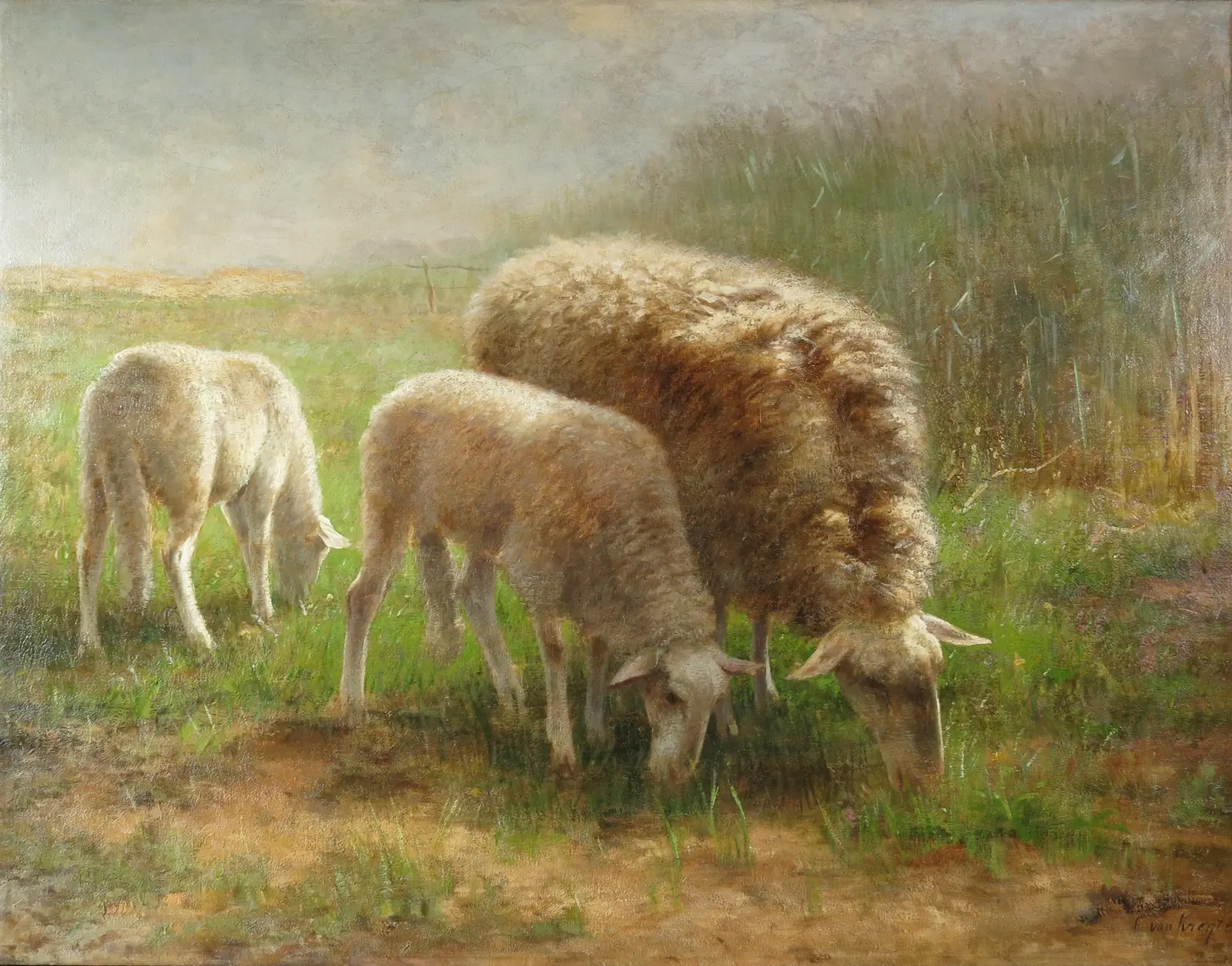 Fedor van Kregten
Landscape with Ewe and Lambs
Oil on canvas, 157 x 123 cm, signed lower right corner
Private collector
Fedor van Kregten (1871-1937) made the choice to work as an artist at the age of 22. He was self-taught, and following in the trail of the Hague School, painted mainly landscapes, often with cows and sheep. His work also included portraits.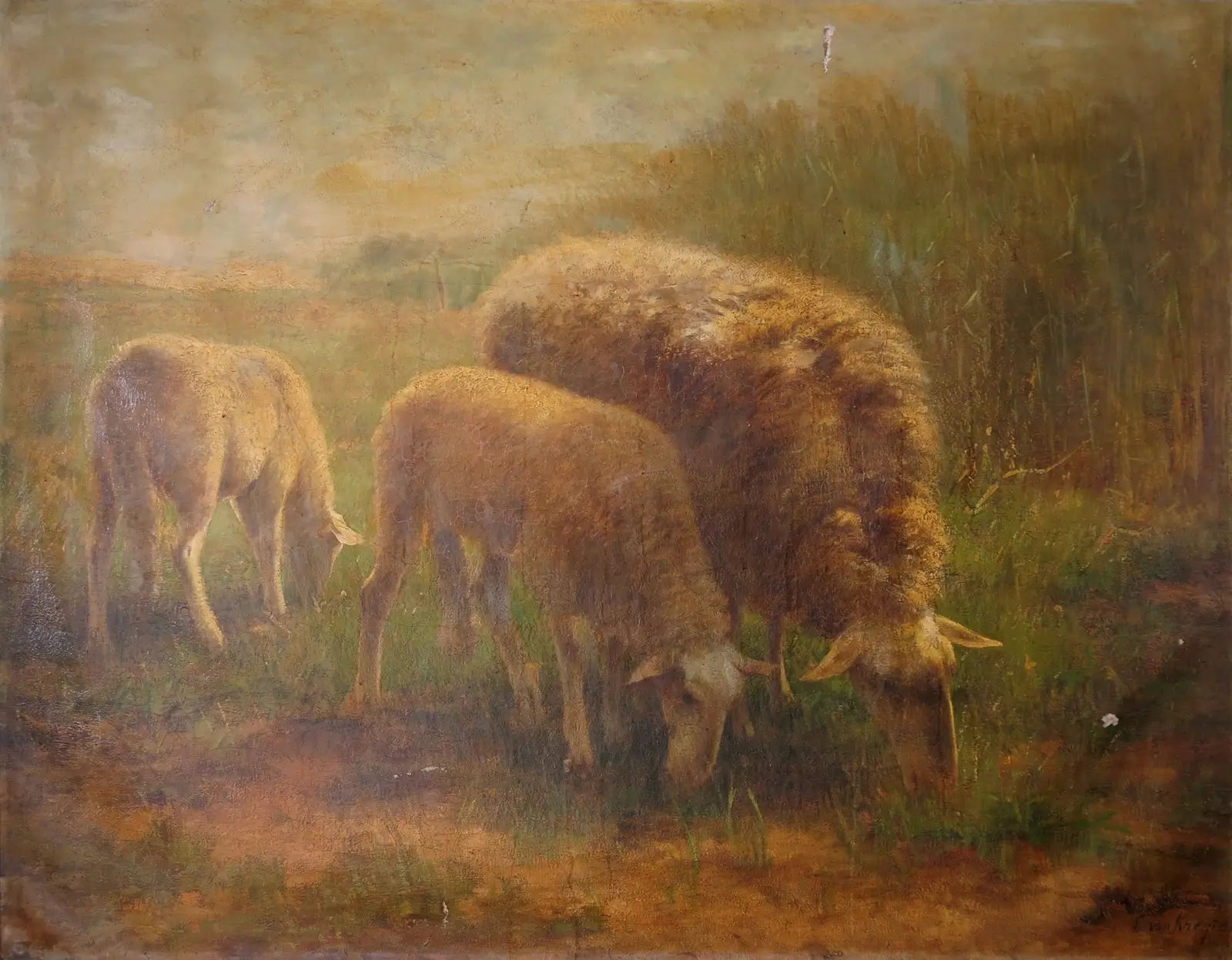 before treatment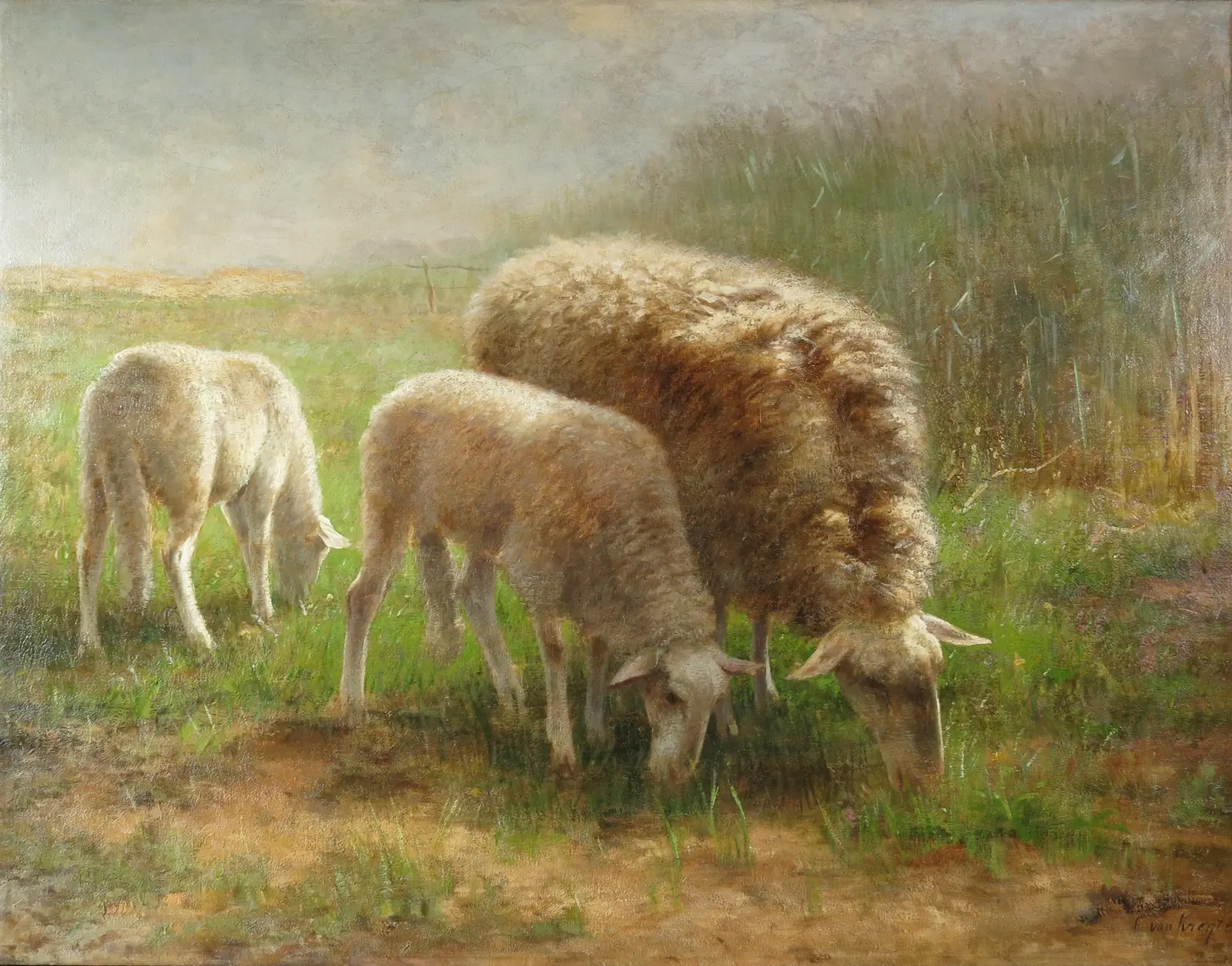 after treatment
The painting Landscape with Ewe and Lambs was executed over a previous composition on the same linen canvas. The consequent build-up of paint layers was thick and heavy, to which the primary support and stretcher were unequal. The subsequent uneven and poor structural tension had caused significant distortions in the linen canvas.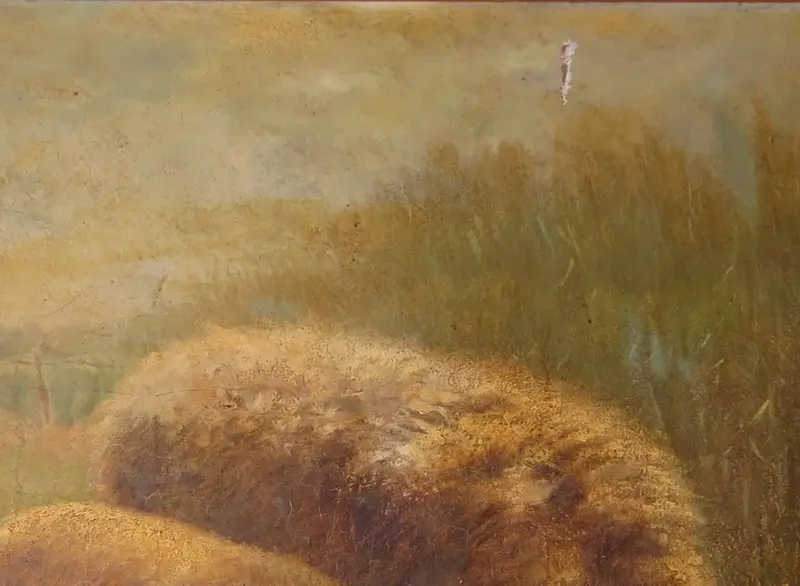 detail before treatment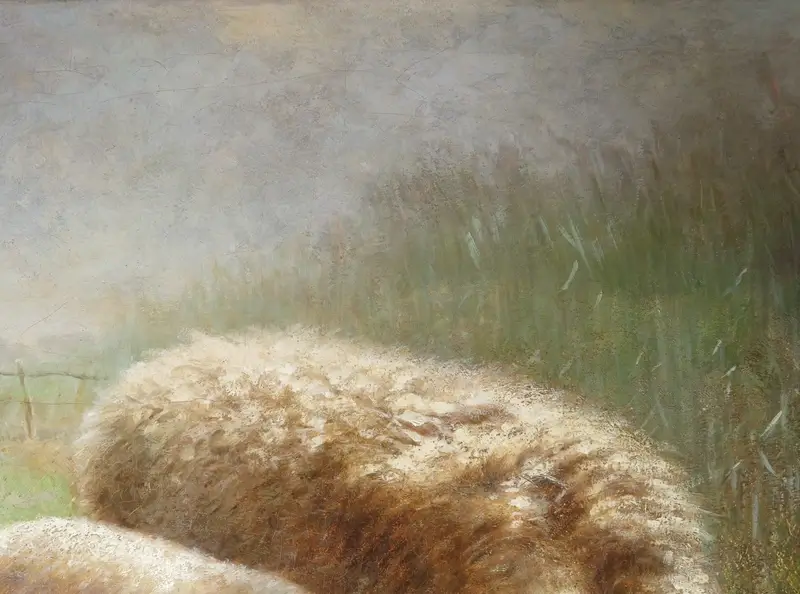 detail after treatment
After carrying out repairs to the torn and damaged original canvas, the lining was carried out by a colleague conservator Han Boersma, with polyester sailcloth, a stable and durable fabric, and using a synthetic conservation grade adhesive.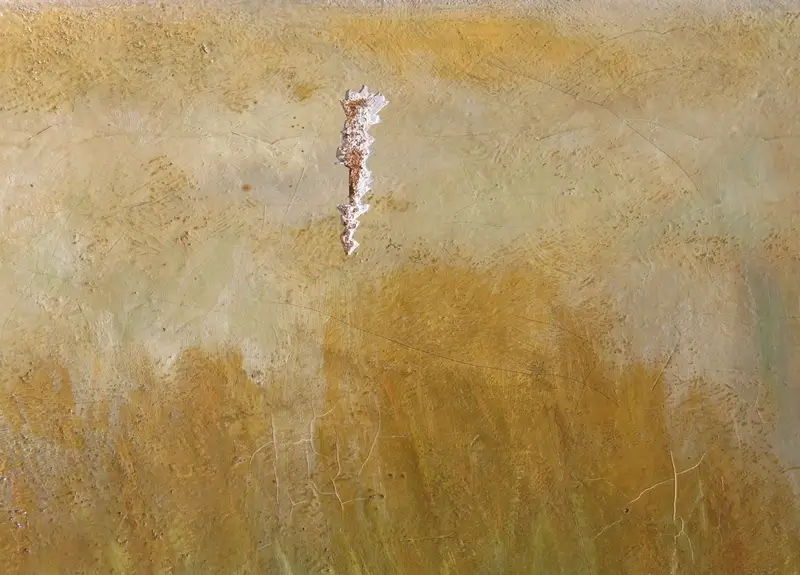 detail before treatment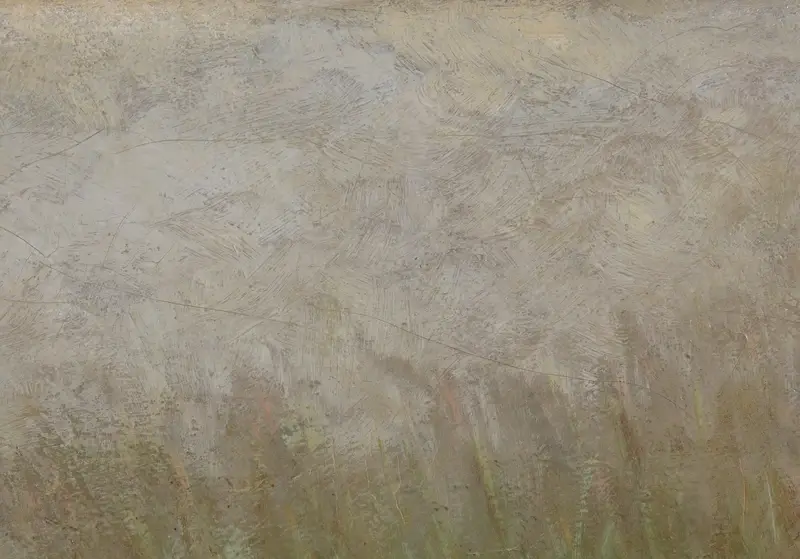 detail after treatment
Linings are considered as a last resort when the canvas is too weak or damaged to support the paint layers. Often, the tacking edges of paintings become damaged and torn. Then lining can be carried out just along these edges to reinforce them and allow the canvas to be re-stretched correctly onto the stretcher – this is known as strip lining.
The treatment also included the removal of discoloured non-original varnish layers and later overpaint, consolidating loose paint and filling and retouching of old losses.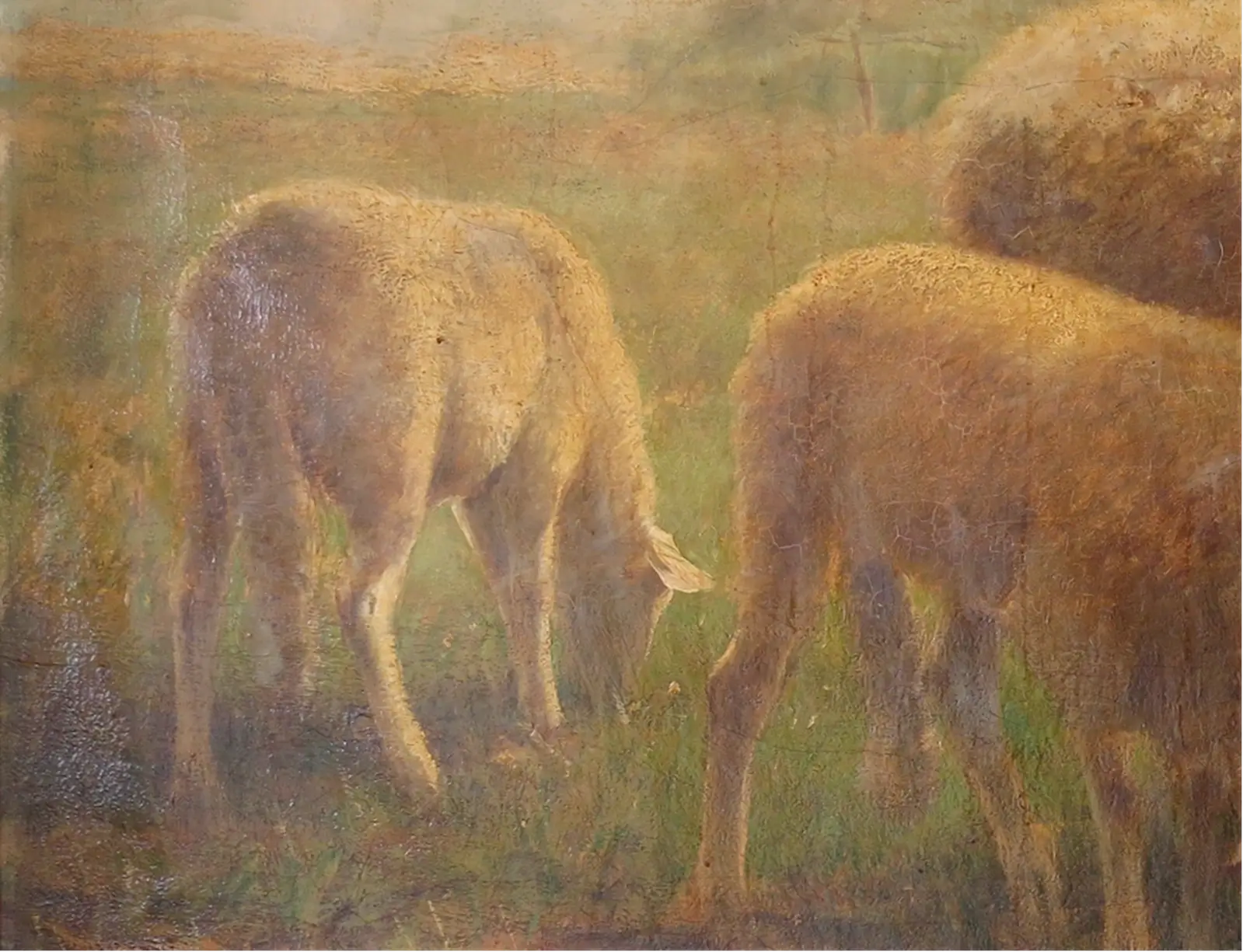 detail before treatment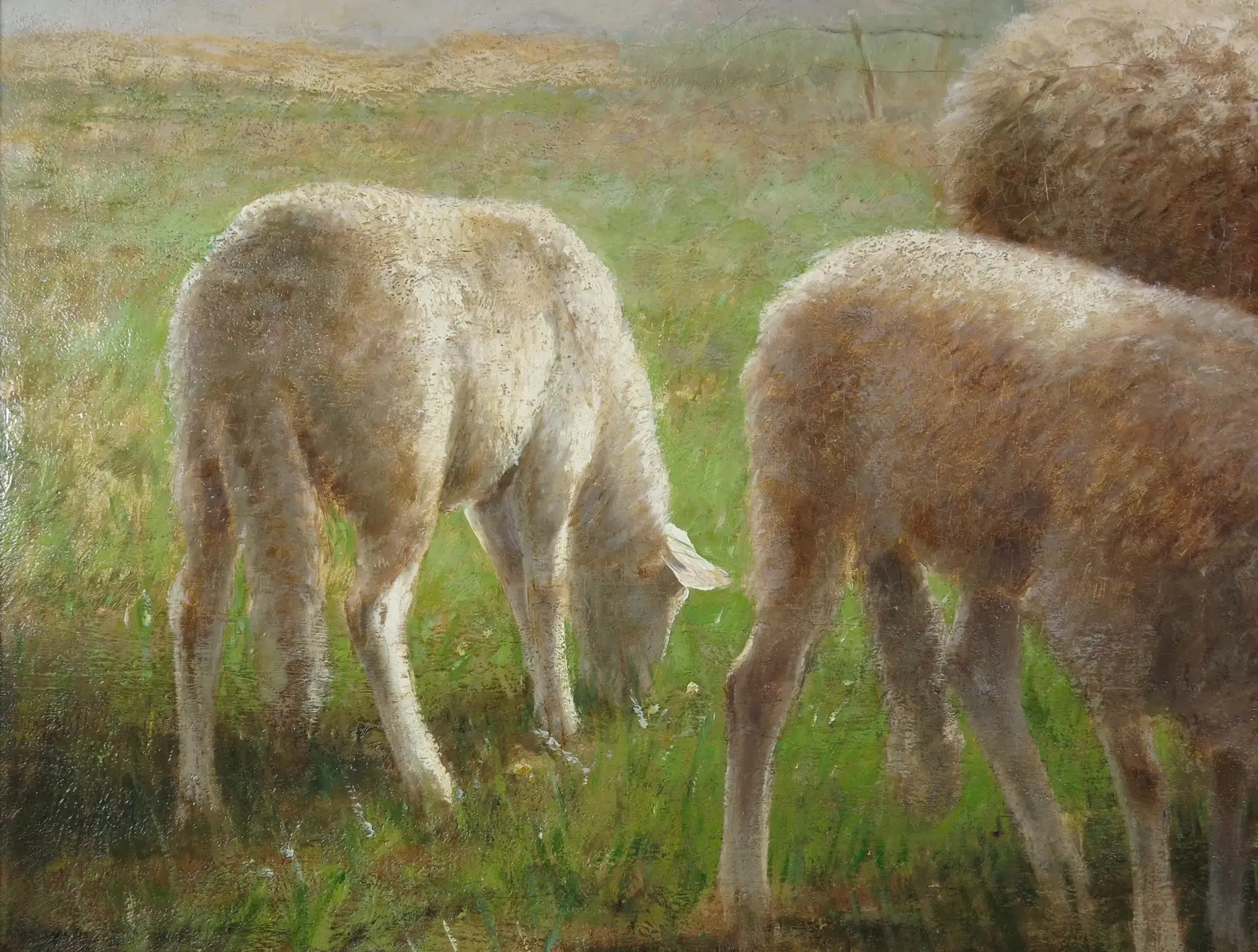 detail after treatment
After the lining was completed, the painting was re-stretched onto a new and more secure stretcher. The conservation-restoration treatment provided the painting with the structural strength and stability it needed, and brought back the painting's clarity; its fresh bright colour scheme and the artist's visible technique and brushstrokes.