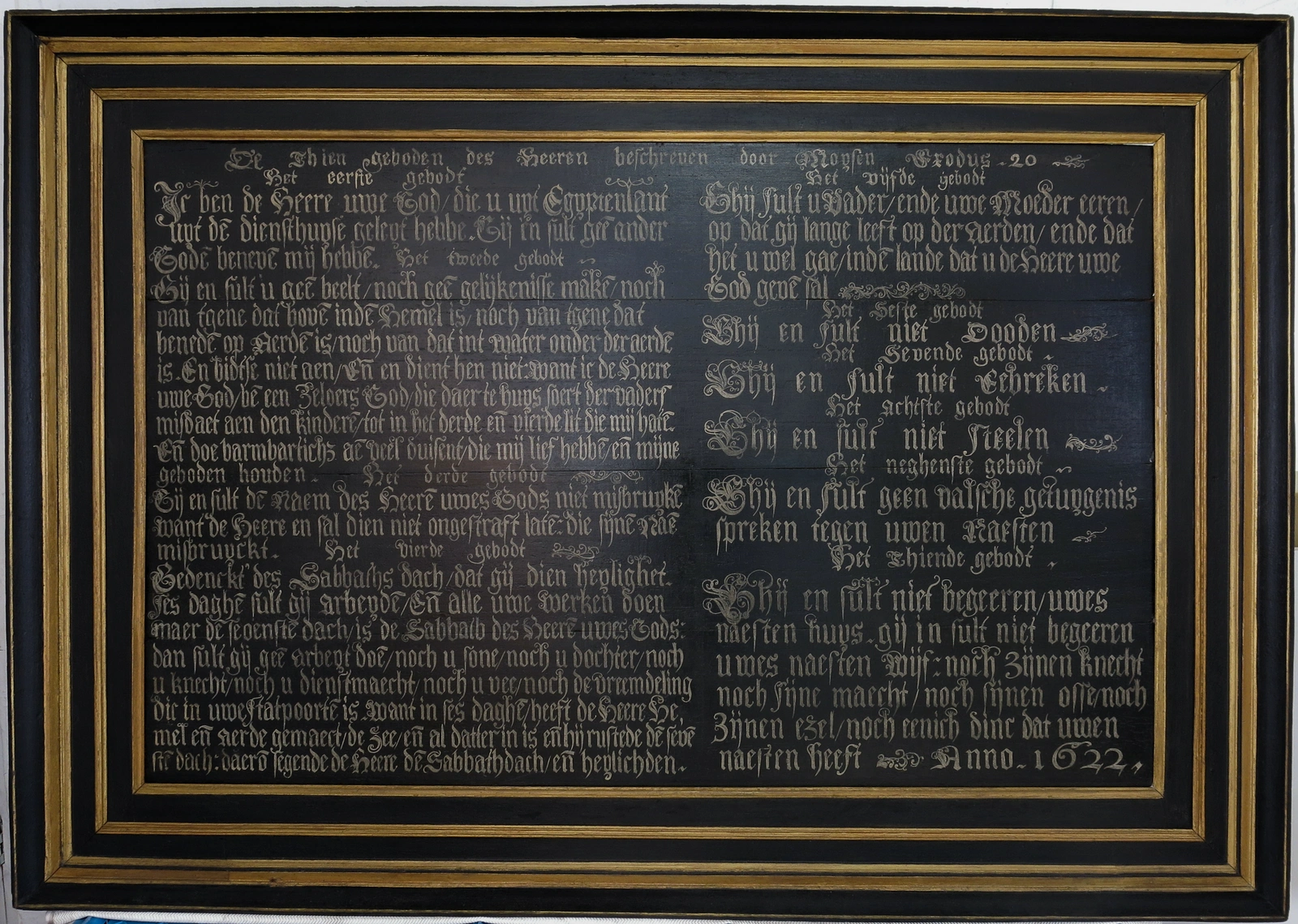 Panels Grote Kerk Schermerhorn
Ten Commandments Panel
Maker unknown, oil on oak panel, 1622, 182 x 127 x 7 cm
Trust for Historic Dutch Churches
This church panel was one of three to be selected for conservation treatment. The church was built between 1634 to 1636 as a Reformed Church in gothic style. The interior with its rare examples of original stained glass, also has an original barrel vaulted waggon ceiling decorated with painted floral patterns and authentic oak pews built around the church pillars.
As examples of church panels in their original context are rare, the social-historical value and interest of the objects was high, both in terms of their significance to the building and the community.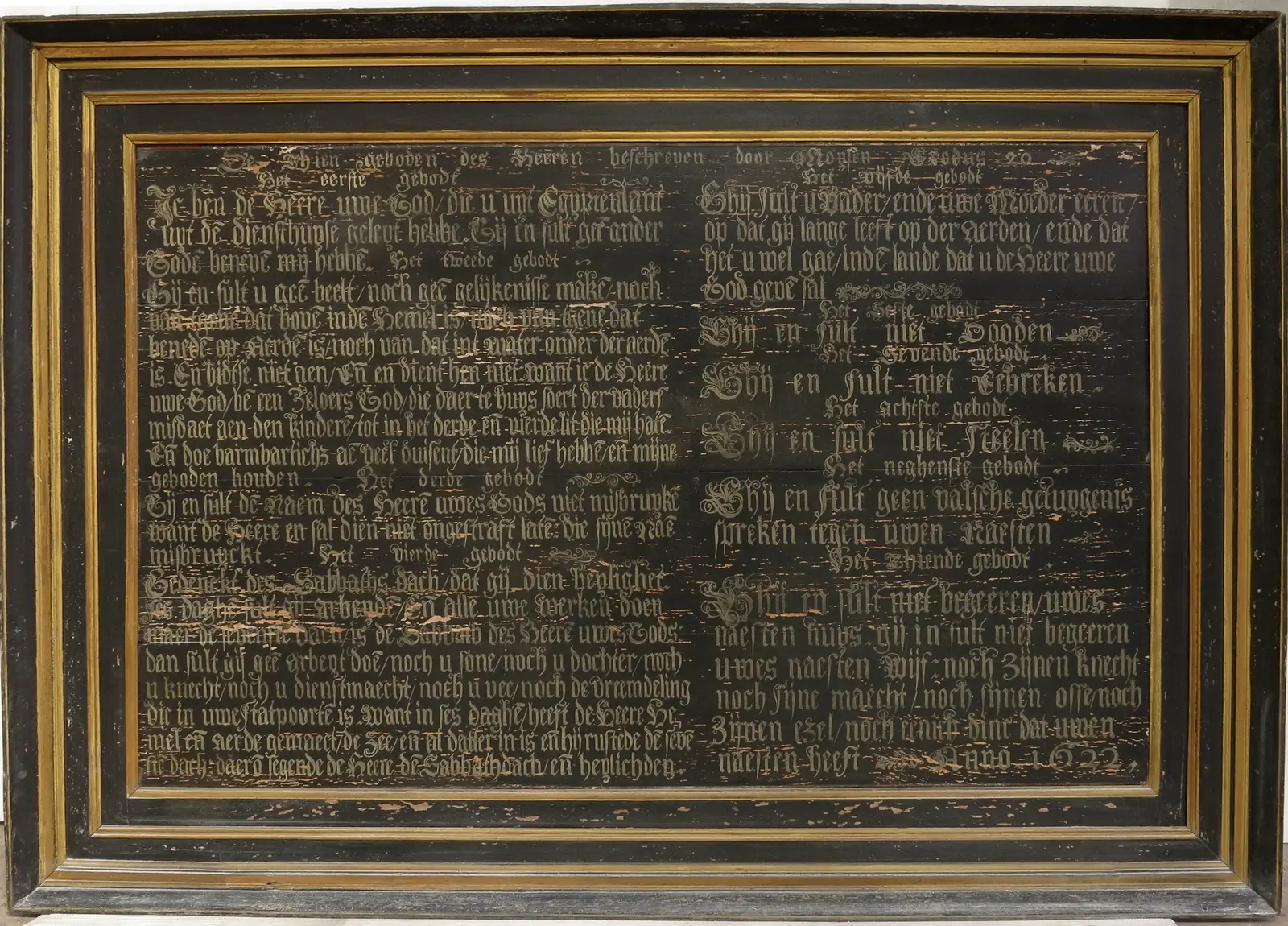 before treatment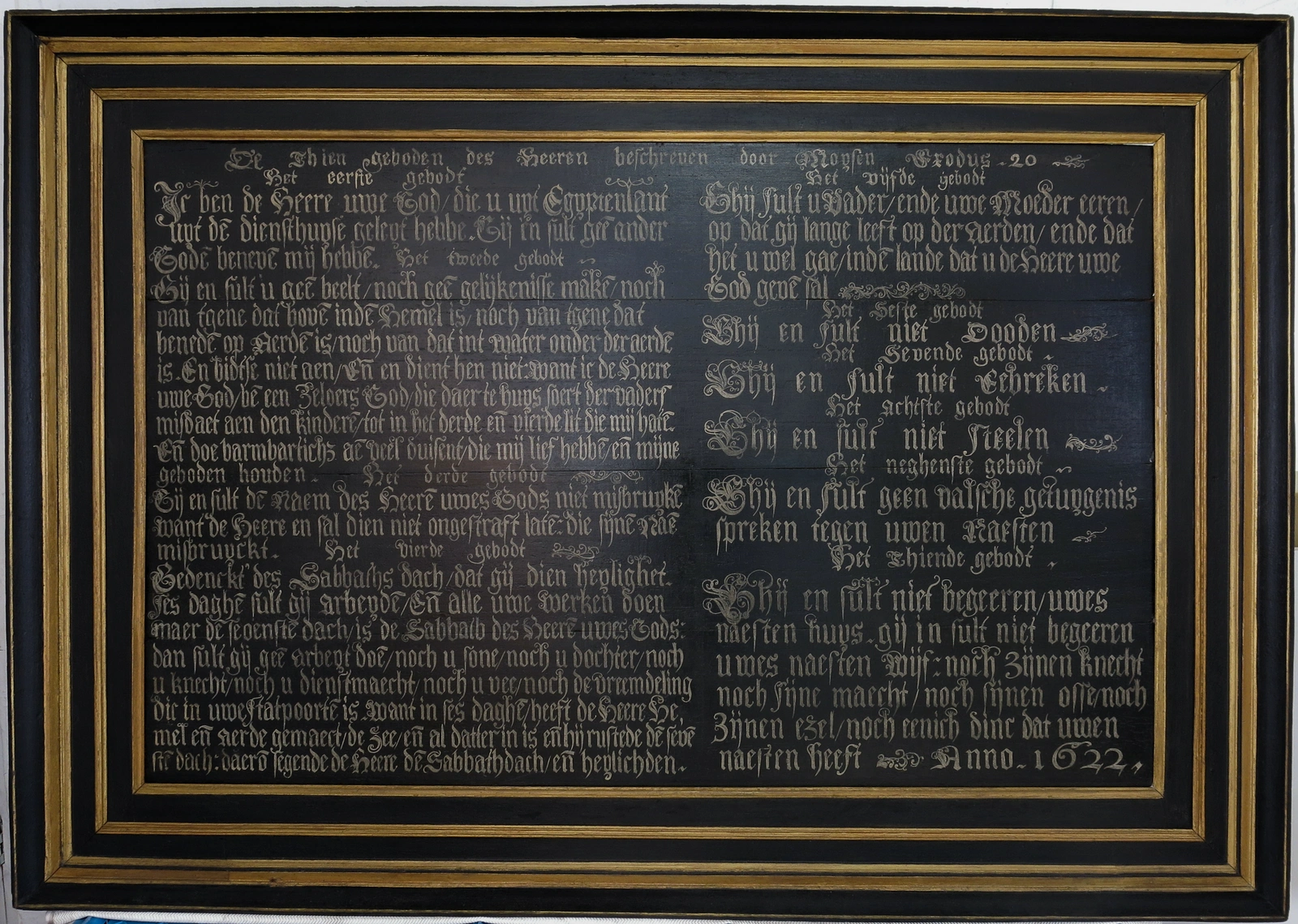 after treatment
The project focused on conserving the panels. The ground and paint layers of the Ten Commandments Panel showed large areas with poor adhesion to the support, flaking paint and significant paint losses. Consolidation was key to stabilising the objects and prevent further loss of original material. Subsequently the surface dirt could be removed and a new synthetic and low molecular weight varnish was applied sparingly, mainly in order to re-saturate the paint surface.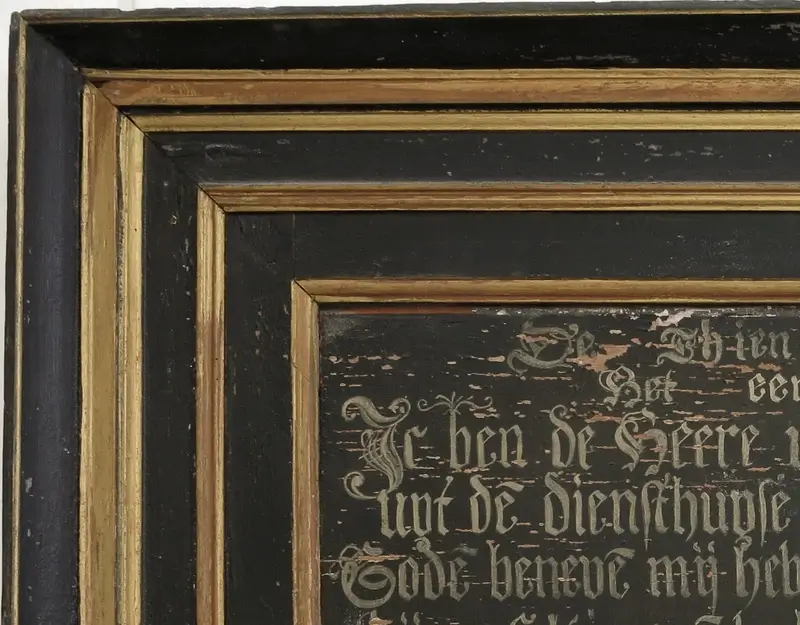 detail before treatment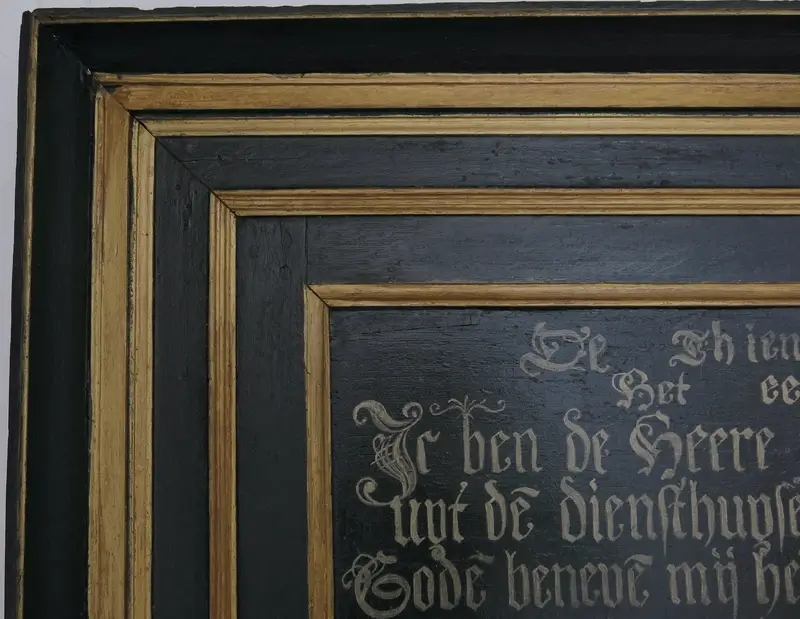 detail after treatment
For the larger losses in the wooden support and frame we made a filler with an acrylic resin, flexible binding medium. As the climate in the church is difficult to regulate and subject to fluctuations, it is important to have an elastic filler which doesn't block the movement of the wood.
Paint losses were retouched and once the work had been completed the panels were re-installed with preventive conservation measures in place.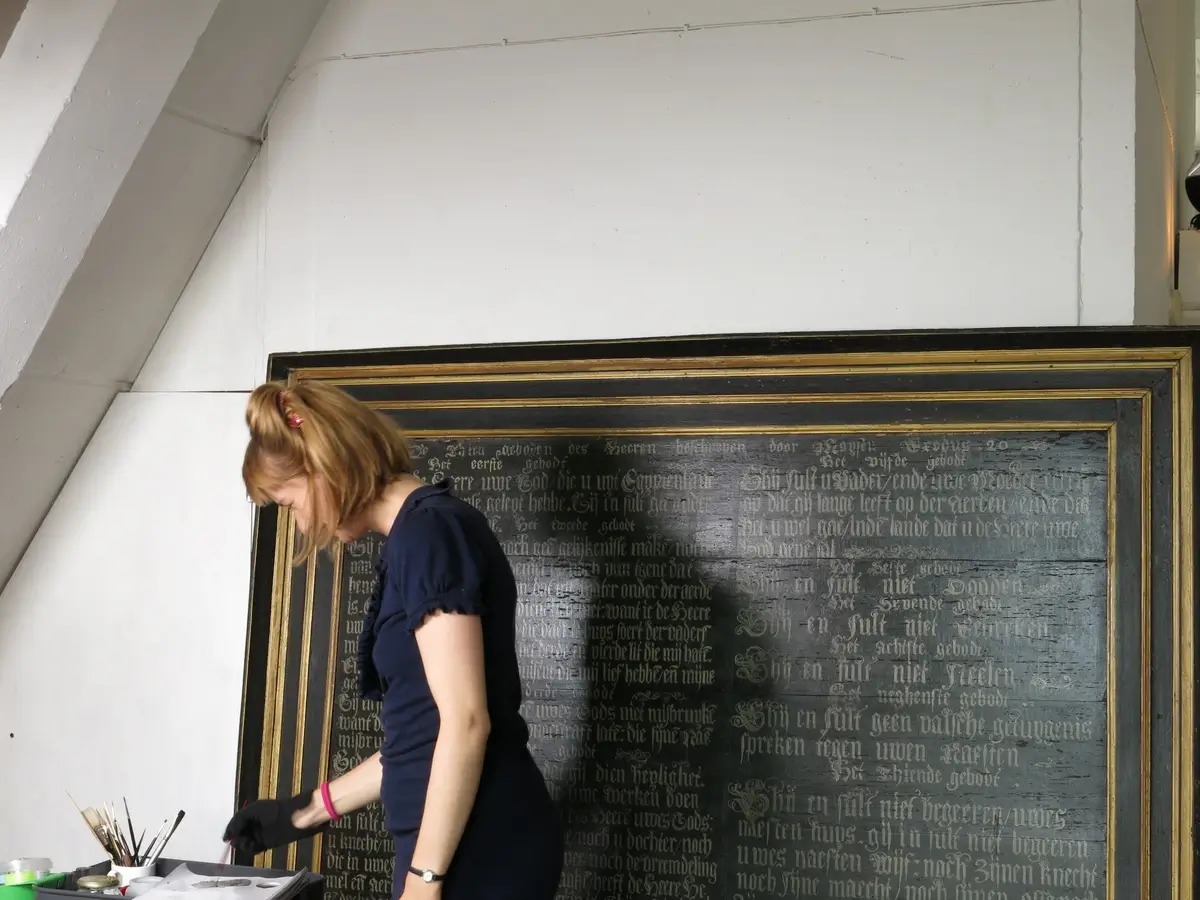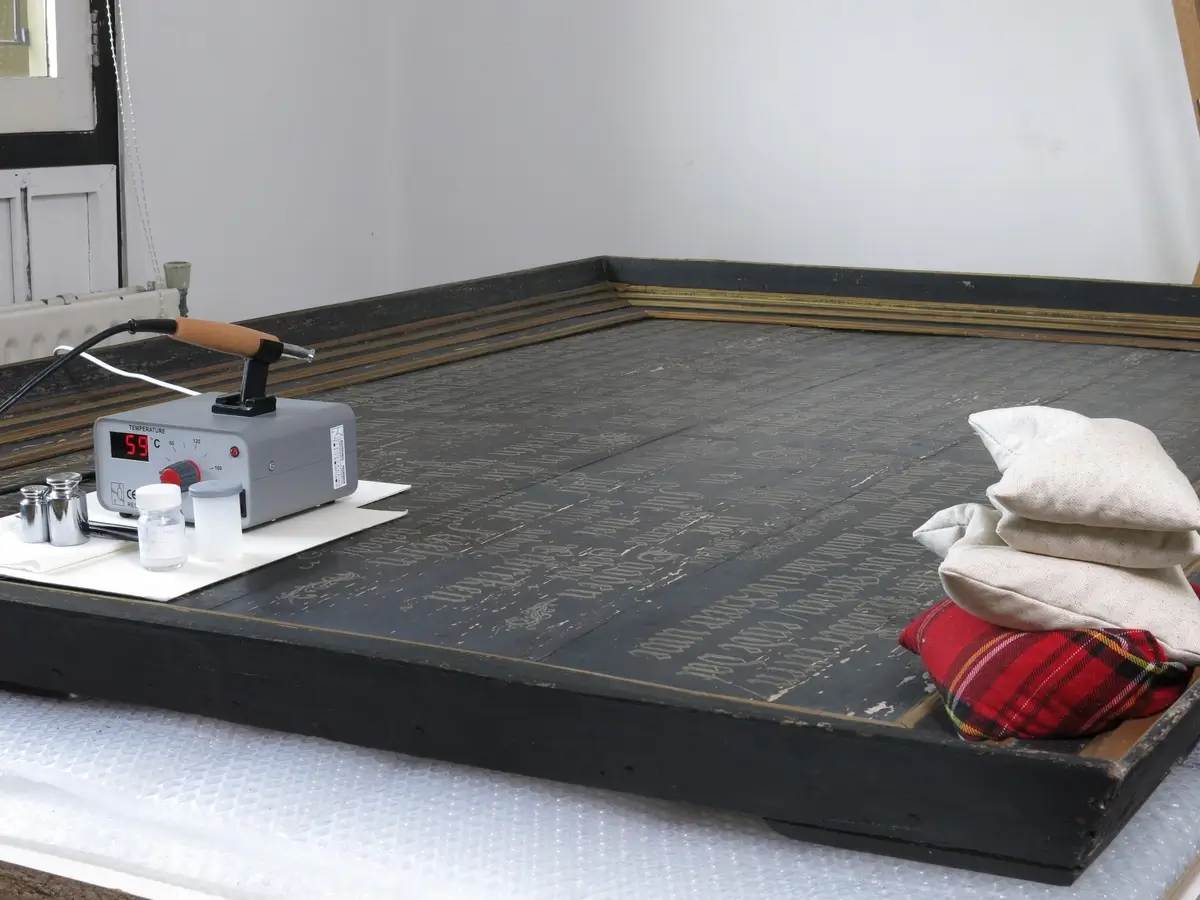 As a unique example of what were once partly utilitarian objects, it was gratifying to conserve the panels with help from my colleagues Anna van Milligen and Rachel Houssin, and see them re-instated in their original setting. The Trust and the community's dedication to looking after these church panels, made them a joy and privilege to work on.