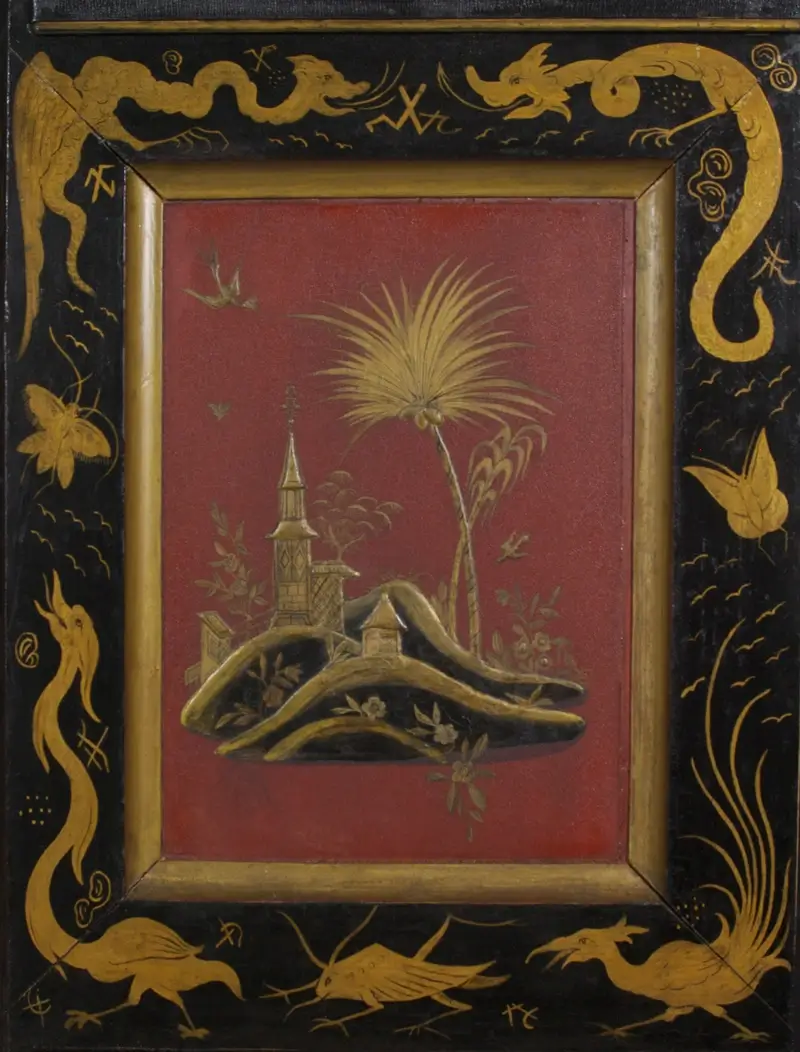 Lacquer interior Castle Heeswijk-Dinther
Imitation Oriental lacquer wainscoting panels and door
Maker unknown, approx. 1871-1880, Tower interior
Museum Kasteel Heeswijk
Castle Heeswijk, as we can view it today, most closely resembles the form given to it by baron André van Bogaerde, provincial Governor to the King of Brabant, and his sons. Their home between 1835 and 1895, it was transformed to resemble a medieval castle and the place where they exhibited their extensive collection of art and curiosities. The imitation lacquer tower interior was a uniquely comprehensive example of their interest in Oriental art and partly created to display the owner's collection of Asian porcelain.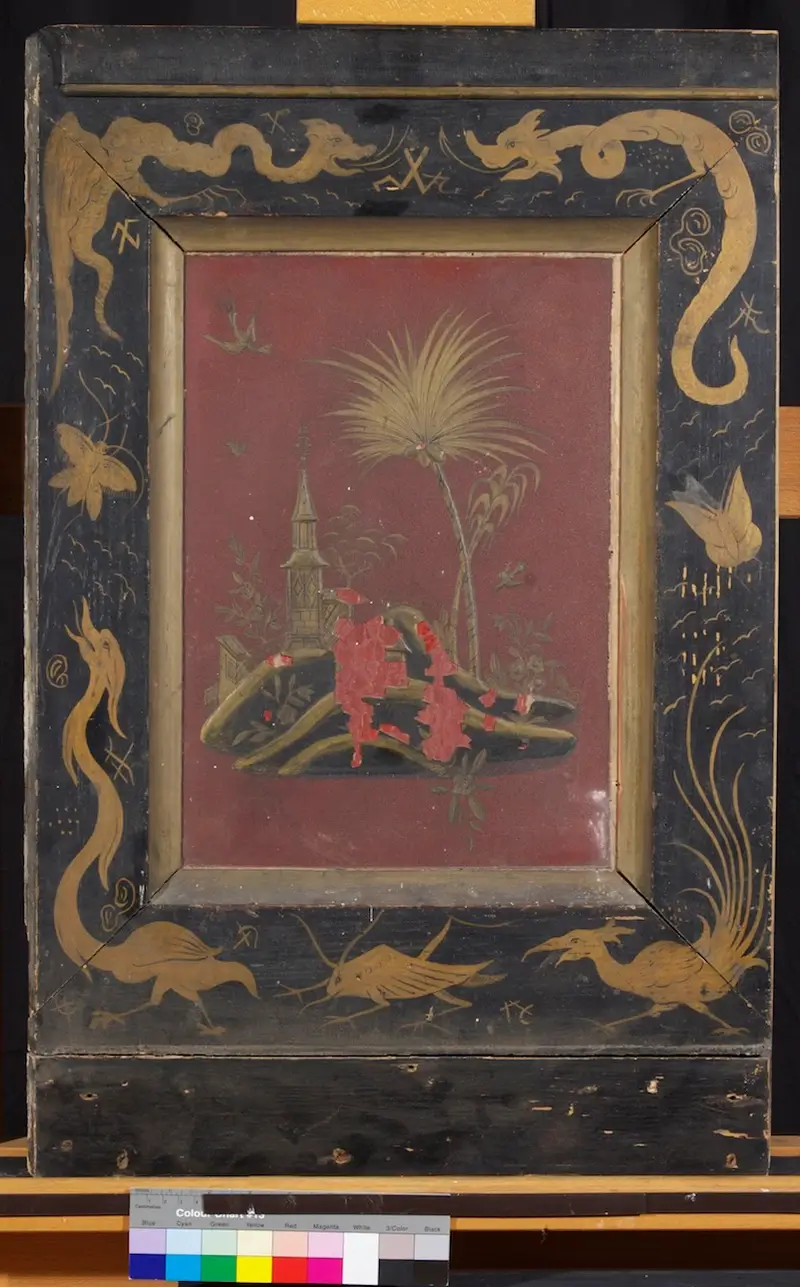 before treatment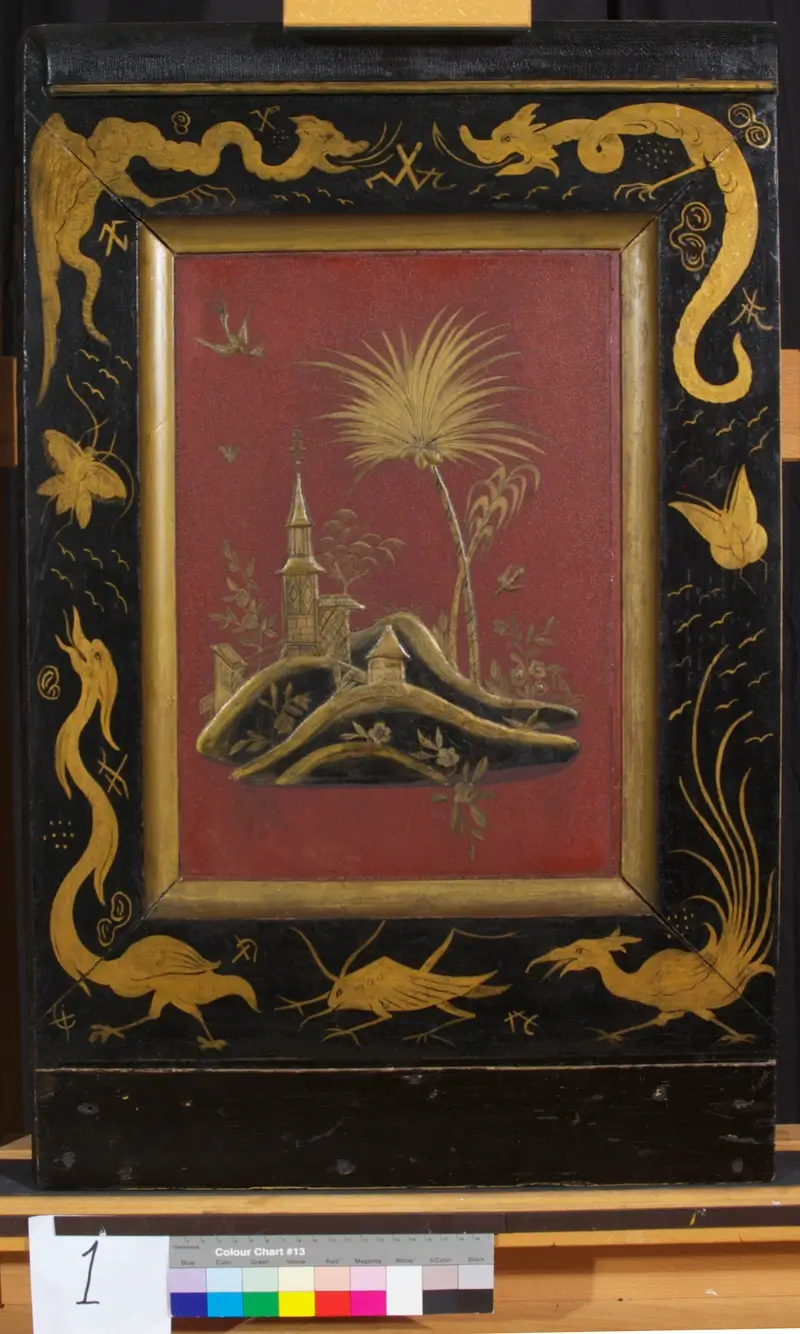 after treatment
The condition of the objects showed a long period of neglect and poor storage. The resulting damage was severe, both to the structure with large areas of the wooden support in need of replacement, and extensive loss, instability and degradation in the layers of lacquer imitation. The restoration treatment initially focused on stabilising the objects.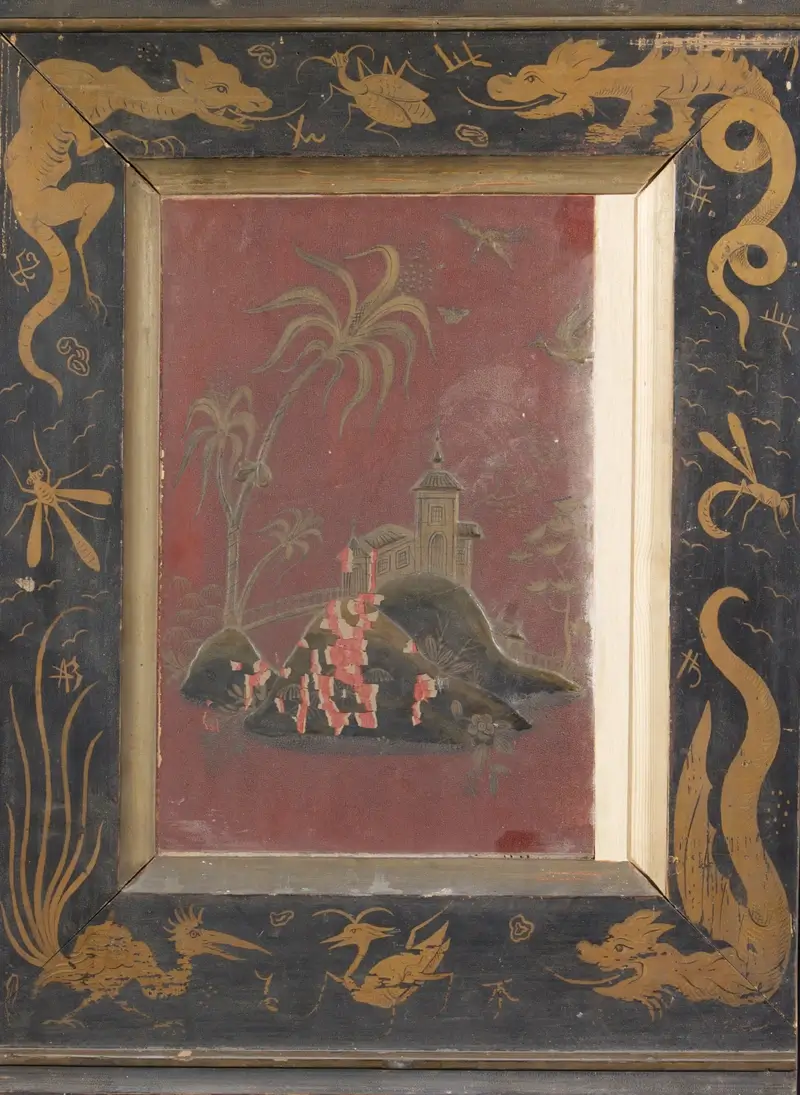 before treatment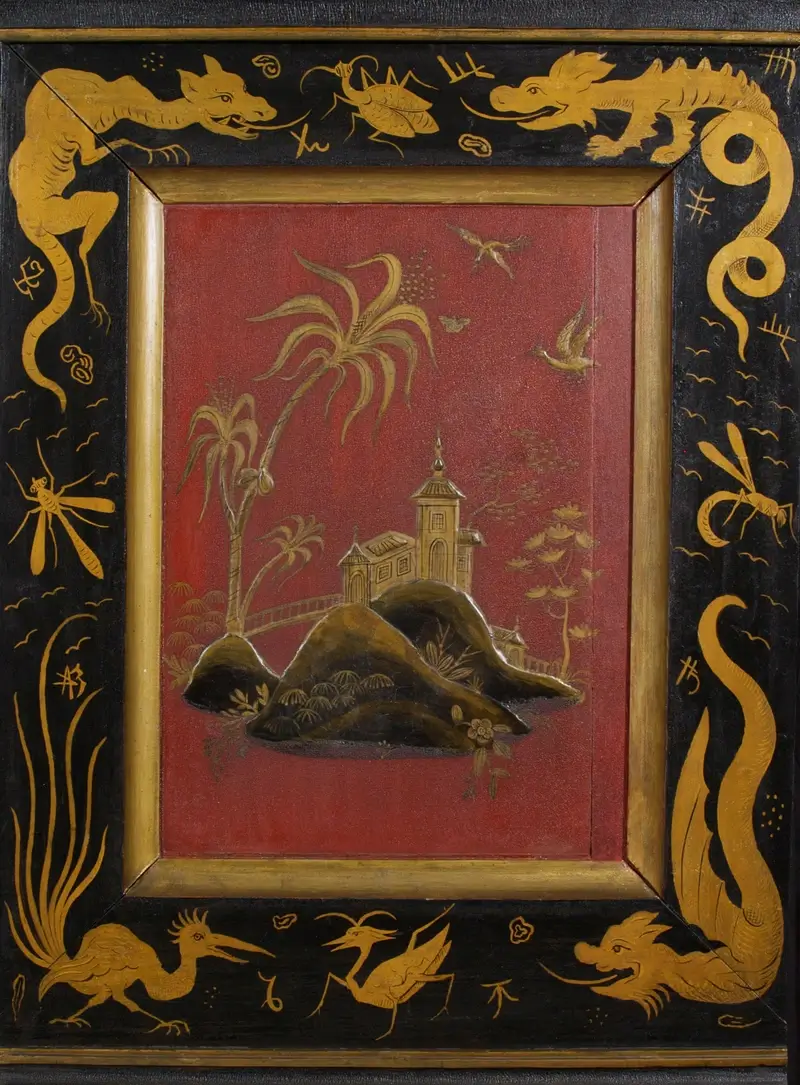 after treatment
The pigment vermilion, used in the paint of the red background, had a partly blackened surface and was powdering. These are two separate processes of degradation. Under the influence of light and catalysed by the presence of ions such as chlorine present in the pigment or sulphur from the air, some of the red pigment is converted into a black reaction product which is integrated with the paint surface. The loss of cohesion of the vermilion containing paint layers is also seen more often, and is a result of an interaction of the pigment and the oil binding medium. To avoid introducing new ions to the paint layer that might act as a further catalyst, we chose the most neutral consolidant.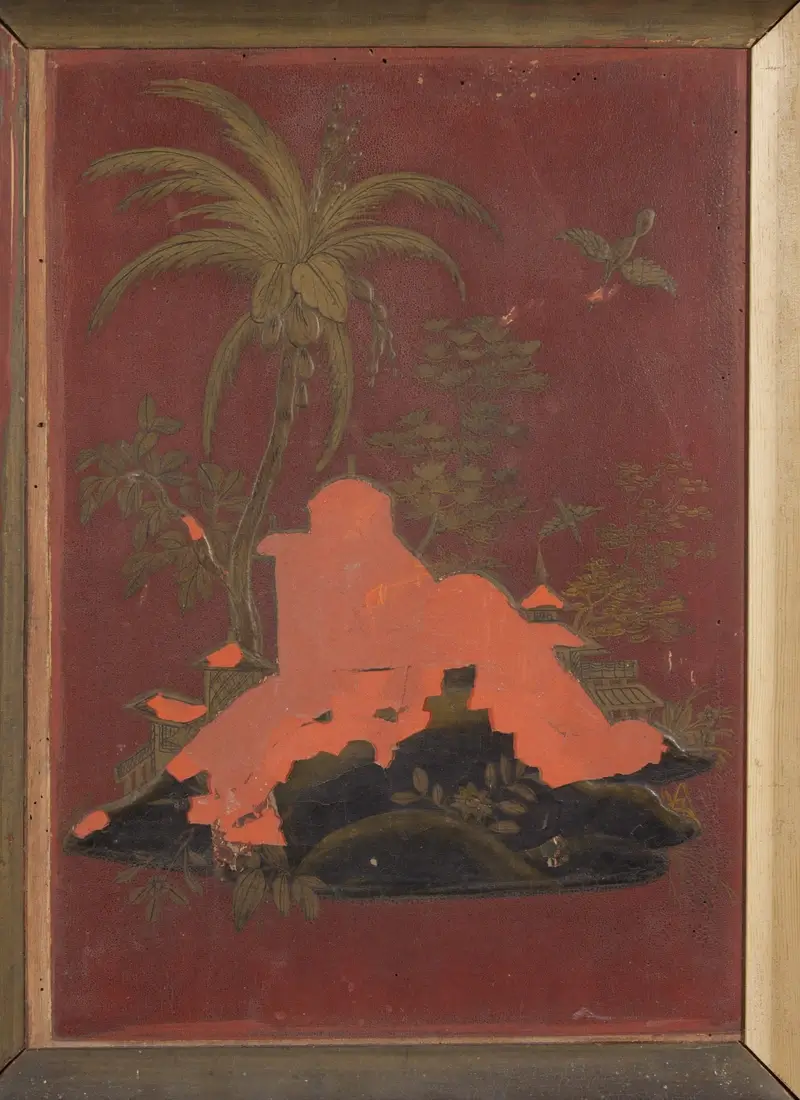 detail before treatment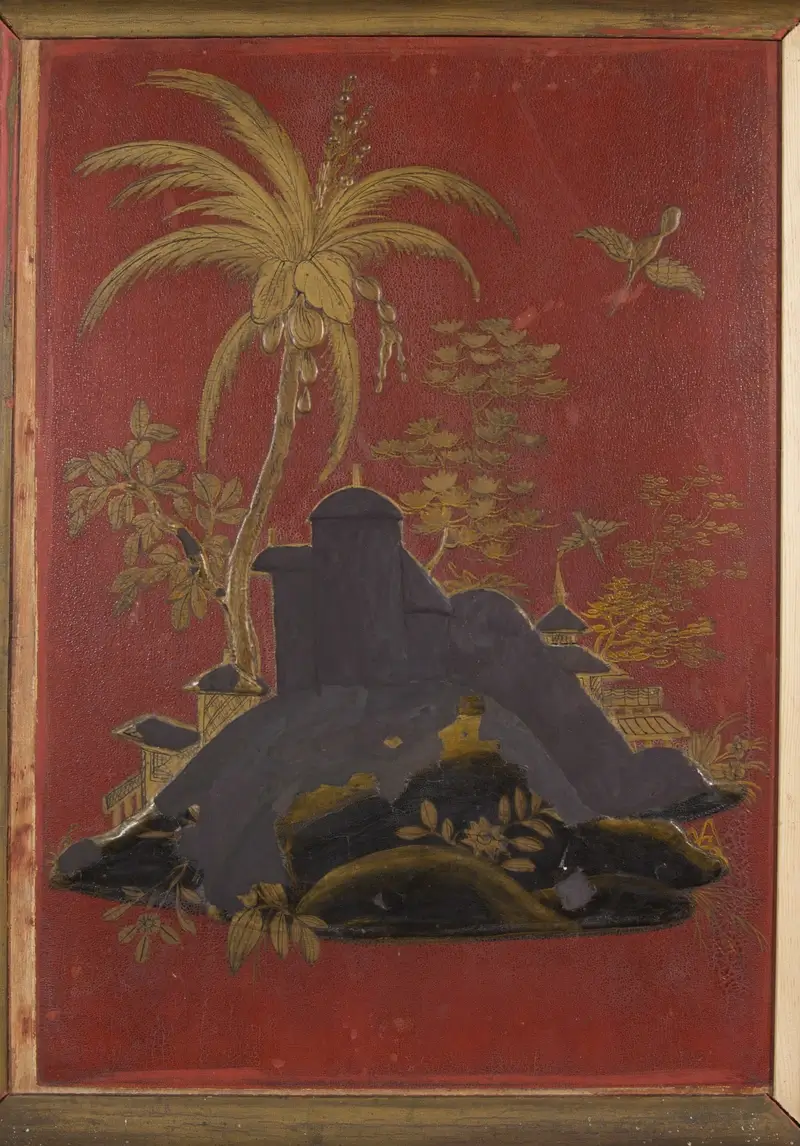 detail during treatment
Subsequently, we could remove the surface dirt and fill the many losses. The filled areas were inpainted and where necessary reconstructed. By applying a new varnish we could re-saturate the lacquer finish layers and give the surface a protective coat.
Great care was taken to find the right materials to conserve and restore these rare objects in the most ethical and reversible way.
To carry out conservation work on objects with a unique lacquer imitation technique held new challenges and interests and working in collaboration with my colleague, Ronald de Jager, made it a rewarding project. The panels were re-installed inside the tower of the museum and it is a pleasure to see them back in the context for which they were designed.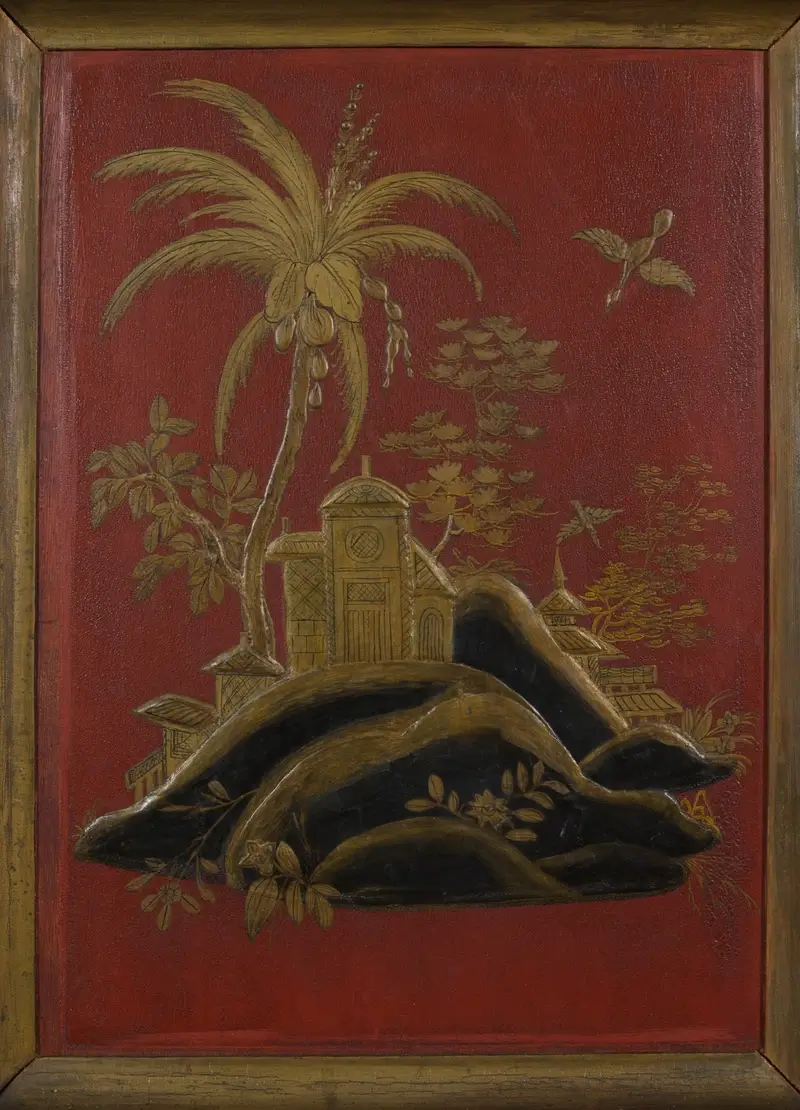 detail after treatment